CCProxy is easy-to-use and powerful Windows proxy server. CCProxy can support broadband, DSL, dial-up, optical fiber, satellite, ISDN and DDN connections, it helps you build your own proxy server and share Internet connection within the LAN efficiently and easily.
CC Proxy Server can act as an HTTP, mail, FTP, SOCKS, news, telnet and HTTPS proxy server.

It features powerful account management functions, including Internet access control, bandwidth control, Internet web filtering, content filtering and time control.

It also provides web caching, online access monitoring, access logging and bandwidth usage statistics functions.
As a Window proxy server, CCProxy is compatible with Windows 7, Windows Server 2008, Windows Server 2003, Windows XP and Vista. Many people use CCProxy for Windows Internet sharing such as Windows XP Internet sharing, Win 7 Internet sharing and so on.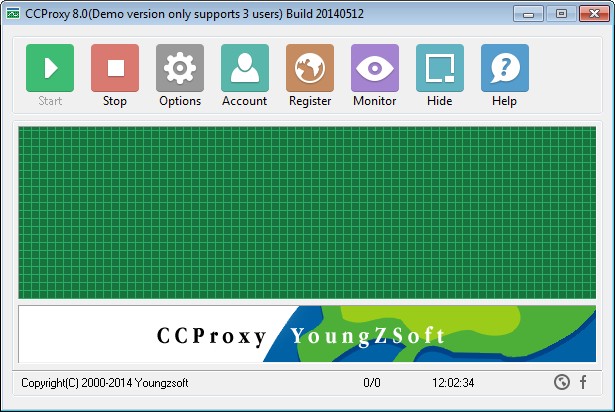 For Installing and operating CCProxy, watch these Tutorials: